BLOOM BOUDOIR, TRANSFORMING WOMEN INTO
QUEENS.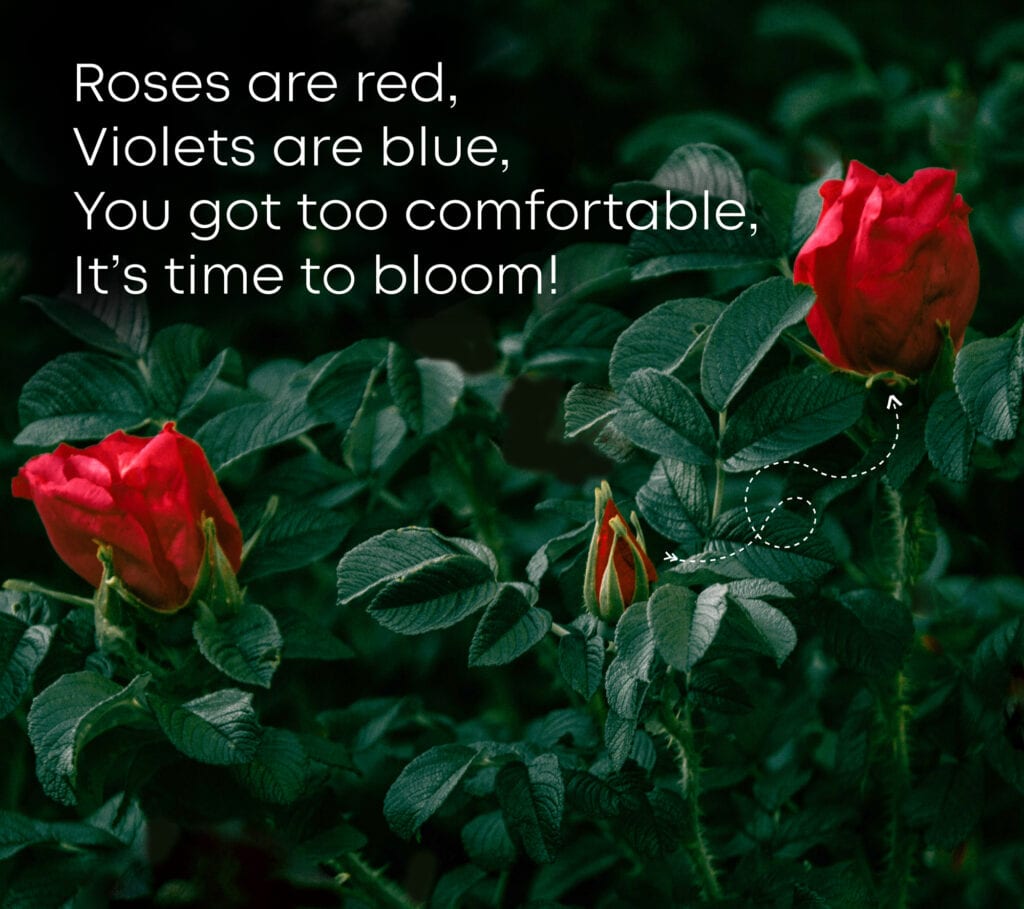 What is bloom boudoir? Where did the name come from? Well, as the name hints, this boudoir experience makes women bloom. Bloom in this instance, is a transition to a flourishing fulfilling sex & love life, bloom sessions like other boudoir sessions may even help elevate other areas of your life. Bloom sessions are my most powerful boudoir session making a woman not only confident but also opening her eyes and mind to what it means to be a human. We are sexual and love needing creatures and bloom boudoir is the best way to experience and explore what that means to you.
There is a figure of speech I like to use; women are like roses. Roses are delicate, bold, & beautiful. Roses, like humans, go through growth cycles, roses go from a stem to a rosebud to a blossomed rose. Unfortunately, some rosebuds never blossom so they cannot realize and show the world how amazing they are, sure rosebuds are still beautiful, but they are capable of even more. So, what causes rosebuds to stop flourishing? Again, just like humans, roses go through challenging times, and they must make it through in order to blossom. Roses get tested by the weather, bugs, and diseases. One of the most common causes of non-blooming rosebuds is rain. The rain weighs them down and makes it difficult for a rosebud to continue and flourish. Sounds like what happens to us too right? While not literal rain, we go through life storms, things happen, setbacks, we get thrown in a certain direction, we get gloomy, we may essentially give up or settle for our current comfortable state.
Now for the sake of not having to keep referring to women as roses, let me turn rosebuds and bloomed roses into human terms. We can say that the everyday ordinary women are rosebuds, this may include you and that's ok, that's why you're here, to bloom. Everyday women may have hidden away their true self and sexual desires in exchange for comfort, and they stopped pursuing full potential settling for average. As for the roses who bloomed, they are queens, they got through the storm and anything that was holding them back. They are in tune with their sexual energies and embrace being sensual creatures. These women get to let the world see how astonishing they are without care for the bitter haters and control freaks because queens aren't fazed.
So, do you want to elevate your life to queen level? How will we do that? As stated in the beginning of the page, we will be using the power of boudoir. Not just any boudoir session, but a bloom session. Again, these sessions are designed to make you bloom from a regular woman to a queen. I will boost your confidence, remove any stigmas you had about love & sensuality, and help you realize your true self-worth. This session with me is all it takes to start boosting your confidence through the clouds; you'll leave the session with your head up higher than it has ever been. I will show you through my photography how amazing and sexy you are. We will pinpoint what forms of love and sex are right for you. You deserve nothing less than the best. You will have everyone turning heads when you walk into a room. Oh, and when someone flirts with you or talks about sex, it will be a whole lot easier for you thanks to our session.
I do want to give some insight on what separates queens from ordinary women. In general, regular women rarely please themselves; instead, they focus on pleasing others and are constantly burned out. They may get depressed and usually hate specific days of the week, most commonly Monday. Queens take time to receive pleasure themselves yet still help others along the way. Instead of being burned out at the end of the day, they go to sleep satisfied and eager for the following day.
Queens are known to take control of life if needed. Regular women conform to society and become what other people around them want them to be. They are not the ones who go after their goals but instead let their current circumstances shape their goals. They are usually not confident, and if they are, they are uptight and bratty, which is a sign of an immature mind in an adult body. I am not going to cover that because I do not turn girls into women. That's another woman's task. I am a king that turns women into queens. Plus, if you made it this far and are here reading this, I have no doubt you are a woman that is making the right choice.
When it comes to sex, regular women have little to none. They have either been conditioned into thinking they shouldn't have sex or their previous experiences with men (boys) left them thinking it is not all that it is claimed to be. When conversations about sex come up, they will try to change the subject, go quiet, or walk away. As I said, they conform to society and don't want to be labeled "a slut". Their true sexual energy is tucked away, and they have "ok" sex when they do have it. Queens are the complete opposite; they embrace their feminine sexuality and have the best sex.
If you are you doubting yourself and thinking that you cannot go from an ordinary woman to a queen, you are wrong because you can. Having self-doubt is a key sign that you should do this as you may really need it.
Whether you have been single for a while, never had a special someone, or had a recent breakup, a bloom session will empower you & give you the greatest self-esteem boost of your life. I will help you become an alluring woman that men & other women dream of, and you'll have sexy pictures to prove it. I will help you blossom into the confident, sexy woman you've always wanted to be. 
PS There is nothing wrong with being an ordinary woman but if you want to attract high-quality partners and live your life to the fullest, you need to become a queen.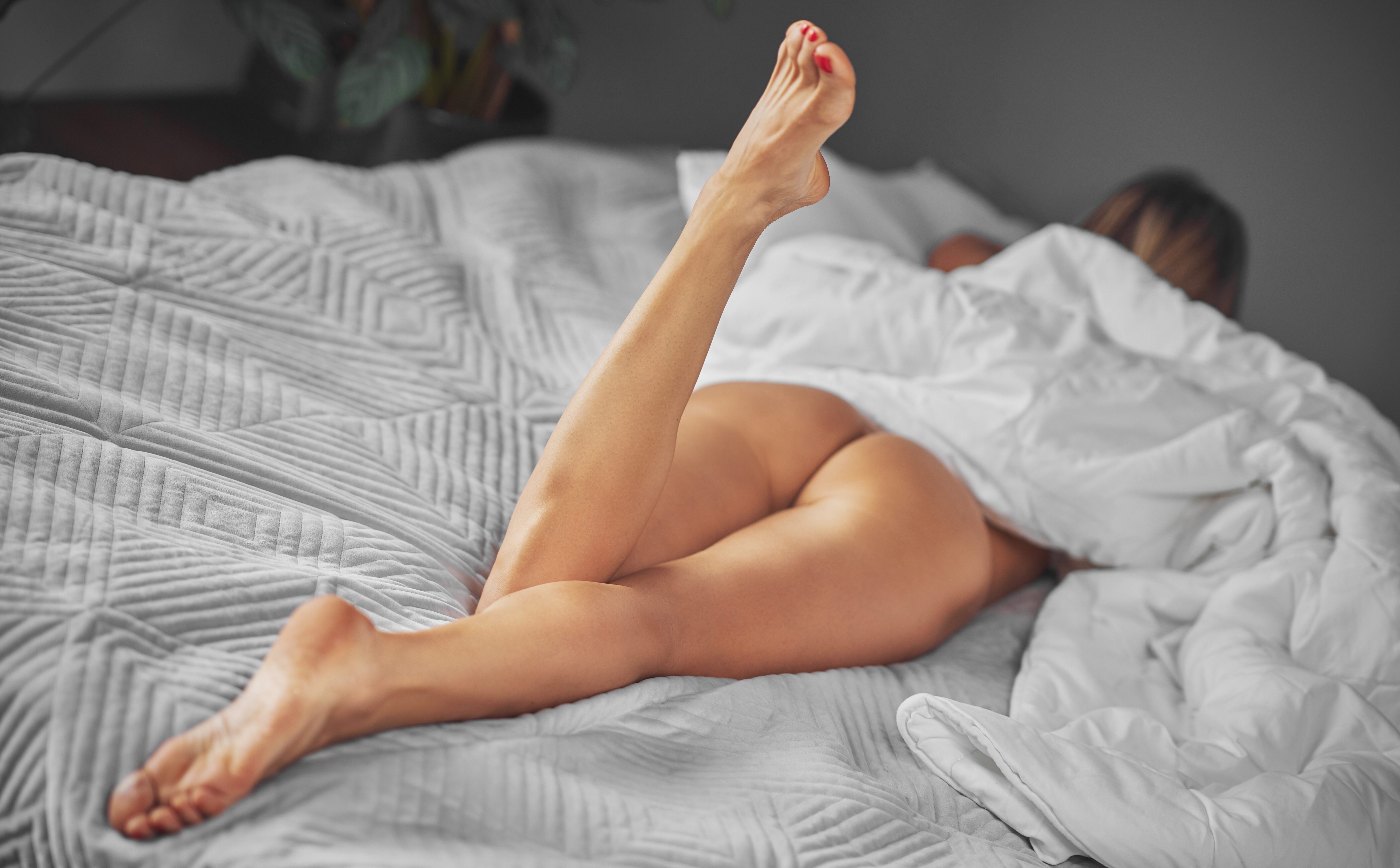 BLOOM BOUDOIR SESSION FAQ
Bloom sessions are more focused on the boudoir experience and less on the photography.
Boudoir in general is immensely powerful, now imagine that power multiplied by one hundred. My bloom sessions are specifically designed to improve your self-esteem and become comfortable with your body & sexuality. Something that would take a regular therapist years to help you with can be done within one day.
Bloom sessions have more stress-relieving activities such as meditation, and venting, which will allow for the release of your stored negative thoughts & emotions.
Bloom sessions also embrace physical touch. This may include, but not guaranteed or limited to, holding hands, hugs, cuddles, massages, & tantra.
Bloom sessions further harness the power of masculine and feminine energies.
You can think of it as a form of exposure therapy. We can discuss and visualize all we want, but talking about it is a lot different from doing & feeling, so I provide a safe and open space for you to feel a man's presence. You will let all those nerves and insecurities out as you discover what it's like to be in a harmonious masculine and feminine bond. You are essentially connecting the missing pieces that are required to be in tune with your sexual and feminine energy.
Additionally, the physical touch and comforting aspect makes the photography parts a lot easier as you will feel way more comfortable knowing you are safe and loved. You will be in abundance of feel-good hormones such as serotonin & your femininity will be through the roof making posing seamless.
Part of the reason you are having troubles has to do with your energies being off balance. As we work through various activities, our energies will meet, my masculine energy will bring balance to your feminine. You will be able to finally connect to your femininity and feel it radiate as my masculinity brings it out from you. You will learn how to use your energy and tap into both the masculine and feminine as needed.
Do conversations about body and sex make you shy away? 
Do you feel like you are not sexy enough? 
Do you get jealous of other women? 
Do you feel like you can be more? 
Do you feel like you're stuck in life? 
Do you feel like men don't notice you? 
If you answered yes to at least one, then yes, this experience is for you!
There is no relationship status requirement but do not forget, these sessions are extremely intimate.
If you are in a bad or toxic relationship that is not working, hence why you are here looking to bloom and improve, I highly suggest you disconnect from that person beforehand.
A bloom boudoir session can last up to a full 24 hours.