Bridal boudoir photography is the best wedding gift you two will receive. The images can be presented to your spouse in a luxurious album or as a slideshow. I call boudoir a win-win gift. Not only will your spouse love you even more when you give them a set of jaw-dropping sensual pictures and videos of the women of their dreams, but you will also have a lot of fun making it, and you will significantly boost your confidence for the big day and beyond. If you are at all nervous about being photographed on your wedding day, then a bridal boudoir photoshoot is the ideal way to get over feeling camera shy. You are no doubt looking fabulous after the months of hard work, preparing, and pampering for the big day. It is the perfect time to have a boudoir session & create some beautiful memories celebrating this time in your life. However, bridal boudoir isn't limited to wedding day surprises as it also makes an excellent gift for wedding anniversaries to keep their physical attraction to you strong. You'll be showing them how sexy you still are because you're aging like fine wine.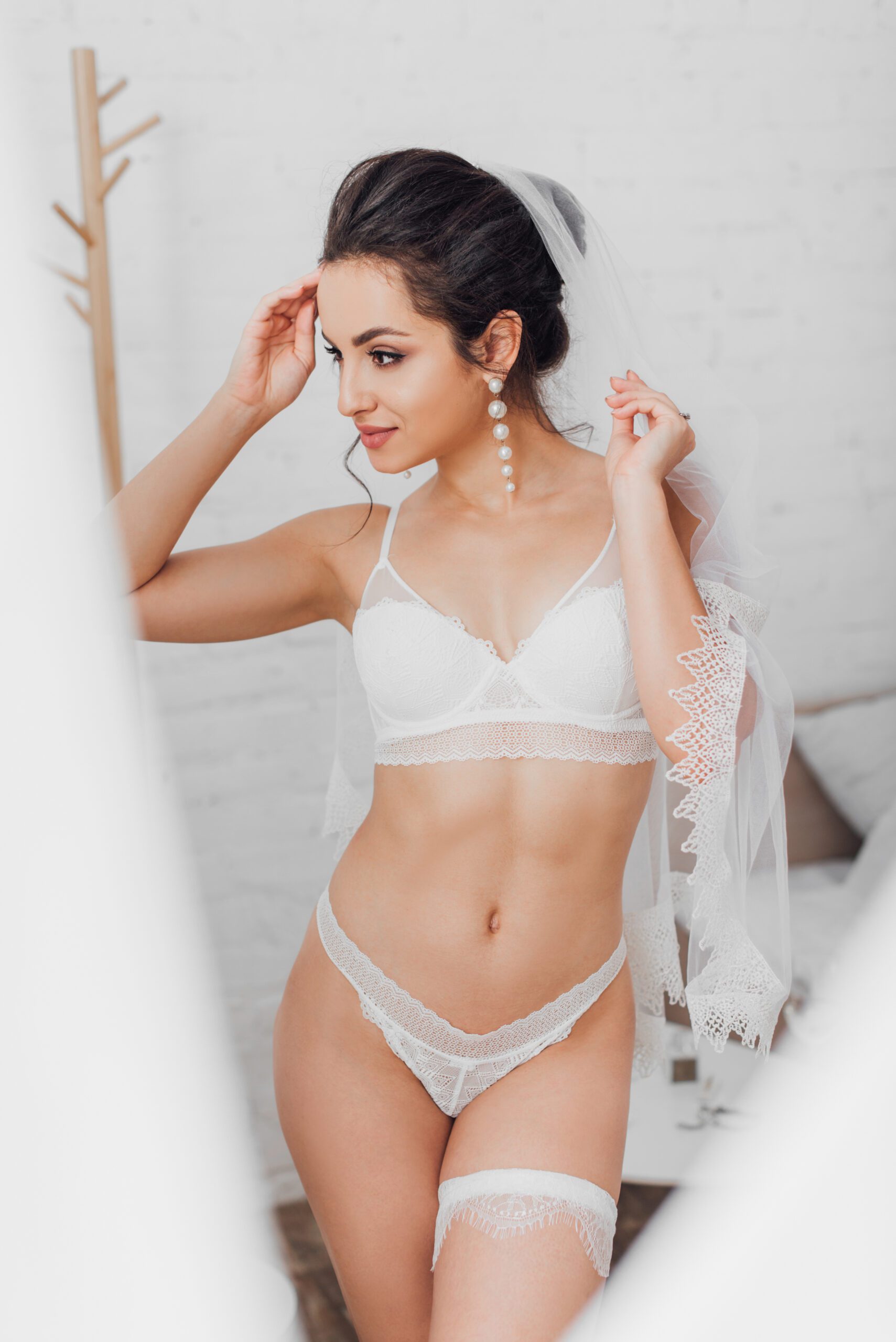 WHY WORK WITH ME?
I am not an ordinary boudoir photographer. I do not only provide pictures; I provide an unmatchable boudoir experience. The reason: I am not just a photographer; I am an empowerer, a listener, and more. Others take your pictures, and that's it. They move on to their next client, sometimes within an hour or two. Which means they quickly forget about you. In their eyes, you were just another client. In my eyes however, you are way more. I will work with you to create an experience custom-tailored to your needs & desires. I do not follow a cookie-cutter routine. Although I offer predefined packages, they are simply a base for deliverables and have nothing to do with session duration, theme, etc. I take many factors into account, such as reasons for the session, relationship status, levels of confidence and comfort, experience, and so much more. You shouldn't even feel like you are only a client. This experience is highly intimate, and thus, the relationship should be more personal. I want you to view me as a friend, someone you can trust and come back to, even if it's not related to my work. After our session, I will give you my non-business number so we can keep in touch. I am a firm believer in quality over quantity. This is why I book such a limited amount of boudoir sessions per month. I schedule sessions with up to 3 days of a buffer. Doing so also eliminates time stress and allows me to give you the attention you deserve before, during, & after our session.
MY PLEDGE TO YOU 
I will listen to your needs and desires.
I will encourage and empower you.
I will be myself so you can be yourself.
I will make your experience comfortable yet fun.
I will give you the attention you deserve.
I will never rush you.
I will make you feel like the queen you are.
I will treat you and your images with respect.
I will keep any & every secret.
Below are my bridal boudoir session packages. Many will quickly notice that I offer video with every single session. This is something new I am doing as I believe having video included elevates a boudoir experience even higher. Not every photographer offers motion pictures, and if they do, it's not incorporated with their packages. If you are not familiar with the term: boudoir video, it is a montage of clips, choreographed or not, from the session. The video is accompanied by music to fit the vibe. I will choose the song unless you have a specific request. Note: The music must be copyright-free or by an independent musician. A license will be granted to the video, so popular songs belonging to a giant record label are not eligible; no worries though; music with little to no lyrics is best for boudoir anyways. The boudoir video can be split into different videos for each outfit. Additional video length can be purchased.
BRIDAL BOUDOIR SESSION FAQ
Your photos & videos will be encrypted and stored securely on Amazon's cloud storage servers. You will be given a secret link to access your private folder from which you can view & download them anytime.
Your privacy is very important to me; I will never share your images without your approval. I will only post your pictures on my socials, portfolio, or publications if you are okay with it. You can also decide whether you want to be attributed or not and whether you want to use your legal name or fictitious name. Cropping your face is also an option.
Yes. We will sign a legally binding agreement that outlines our session.
Genuine Italian Leather Album. This album is made of high-quality materials, including thick paper, premium ink, and of course, some of the most exceptional leather. The leather is black and features embossed lettering on the cover for an even more lush appearance.
Nope. Removing pieces from an outfit does not make it a new outfit. You can remove it all the way to fully nude and it will still be considered the same outfit. Although I like to say the best outfit you can wear is your own skin, nudity is involved and not considered an outfit. It is only considered a new outfit if you change your lingerie or if two items or more are changed or added.
Although I prefer one on one sessions for boudoir, I can do special events or group sessions. The price per person for such sessions is negotiable.